"Cascade Green" - #inktober Day 28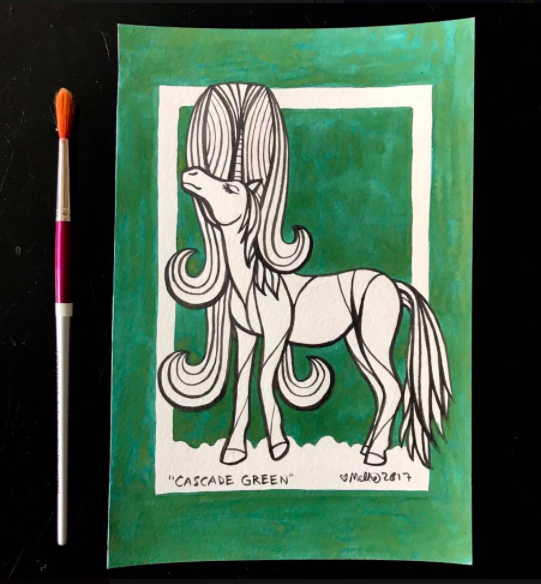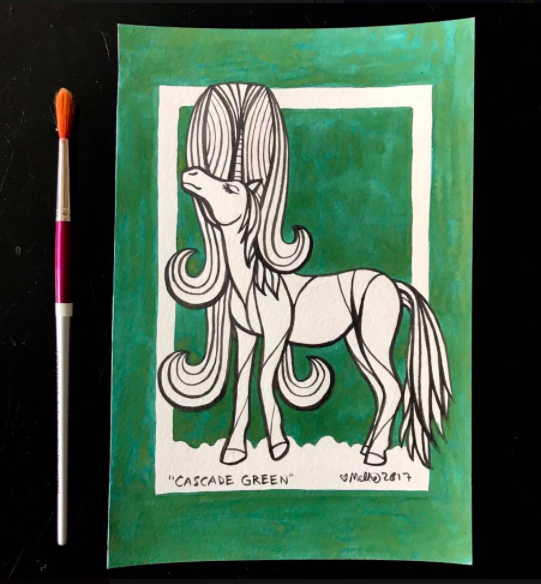 "Cascade Green" - #inktober Day 28
#Inktober 2017 Day 28
Original unicorn ink and watercolor art
Every day of #Inktober 2017 I chose a specific watercolor for my INKspiration in creating a unique unicorn (Uniquorn) illustration!
This Uniquorn has found a waterfall of grace, cascading down around her and transforming her fears and worries into bliss. The bliss of experiencing her own Nature. Because who are we, really? We must be brave enough to let our attachments be swept away. In any single moment of flow, we Know.
.
This piece was inspired by a tube of Daniel Smith watercolor called "Cascade Green." It reminds me that we don't just have to perceive things in one color.You can find the whole series on my Instagram feed!
After the 31st of October, the entire Dancing Uniquorn #inktober 2017 unicorn series was made into vector graphics and uploaded to my RedBubble shop, where you can find these beauties on mugs, apparel (even onesies!), on laptop covers and duvets!