"Poppy" - #inktober Day 10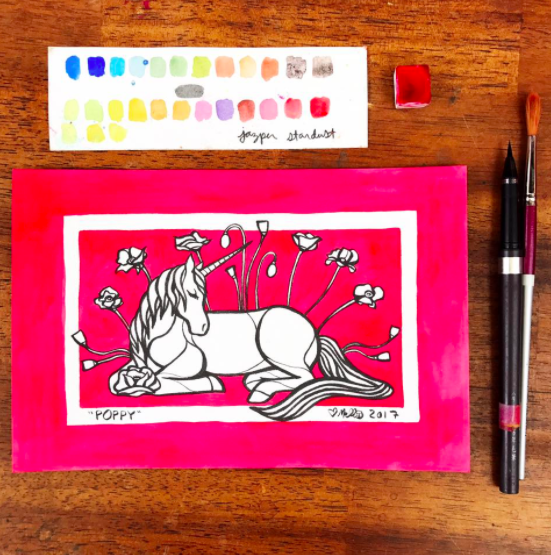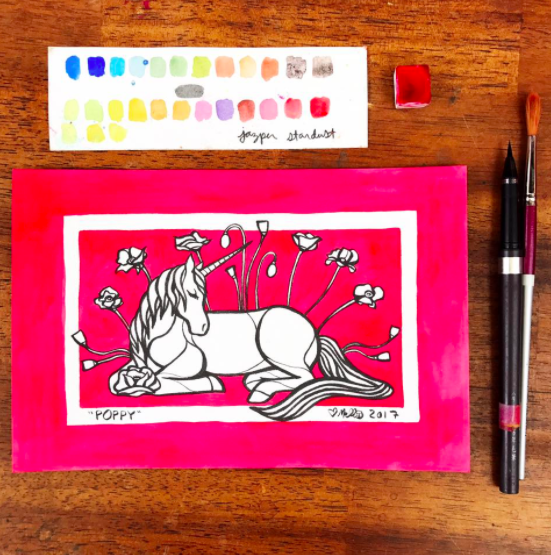 "Poppy" - #inktober Day 10
#Inktober 2017 Day 10
Original unicorn ink and watercolor art
Every day of #Inktober 2017 I chose a specific watercolor for my INKspiration in creating a unique unicorn (Uniquorn) illustration!
The entire time I was creating this ink Uniquorn, I had the They Might Be Giants song "Sleeping in the Flowers" going round and round in my head! It's a catchy ditty anyway, but especially fitting for this piece!

This sweetheart is inspired and framed by the handmade watercolor "Poppy" by Jazper Stardust- Finer Handmade Art Materials .
You can find the whole series on my Instagram feed!
After the 31st of October, the entire Dancing Uniquorn #inktober 2017 unicorn series was made into vector graphics and uploaded to my RedBubble shop, where you can find these beauties on mugs, apparel (even onesies!), on laptop covers and duvets!