"Sunray" - #inktober Day 21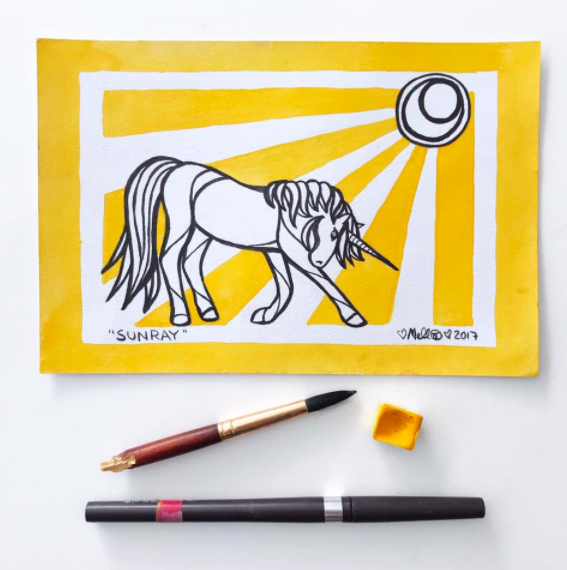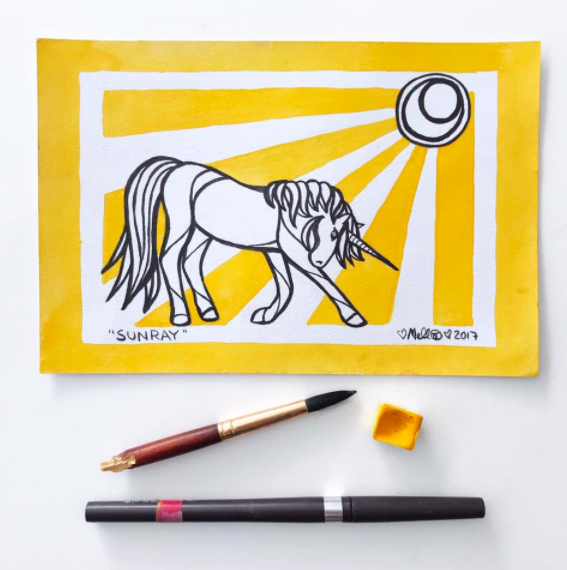 "Sunray" - #inktober Day 21
#Inktober 2017 Day 21
Original unicorn ink and watercolor art
Every day of #Inktober 2017 I chose a specific watercolor for my INKspiration in creating a unique unicorn (Uniquorn) illustration!
I notice in my Jazper Stardust- Finer Handmade Art Materials palette that reds and yellows and purples get used up first. And with a juicy yellow like this one called "Sunray," I think it's obvious why!

Yellow is also the color of the Aspen leaves, and I'm mourning that a bit because we've had two brief snows already in western Colorado, which seriously shortened the window of autumn color viewing. Most of the leaves have already fallen!

So to remember the leaves and simultaneously celebrate the warmth of the remaining sun rays (the dogs and I like to bask in the patch of sun that streams in the window onto the sofa), this Uniquorn bows in reverence to the bliss a ray of sun can bring!

P.S. the brush in the photo happens to be stumpy because one of the dogs (Stucky, I saw you!) chewed the other half...
You can find the whole series on my Instagram feed!
After the 31st of October, the entire Dancing Uniquorn #inktober 2017 unicorn series was made into vector graphics and uploaded to my RedBubble shop, where you can find these beauties on mugs, apparel (even onesies!), on laptop covers and duvets!