Rise Higher: Unicorn Watercolor Art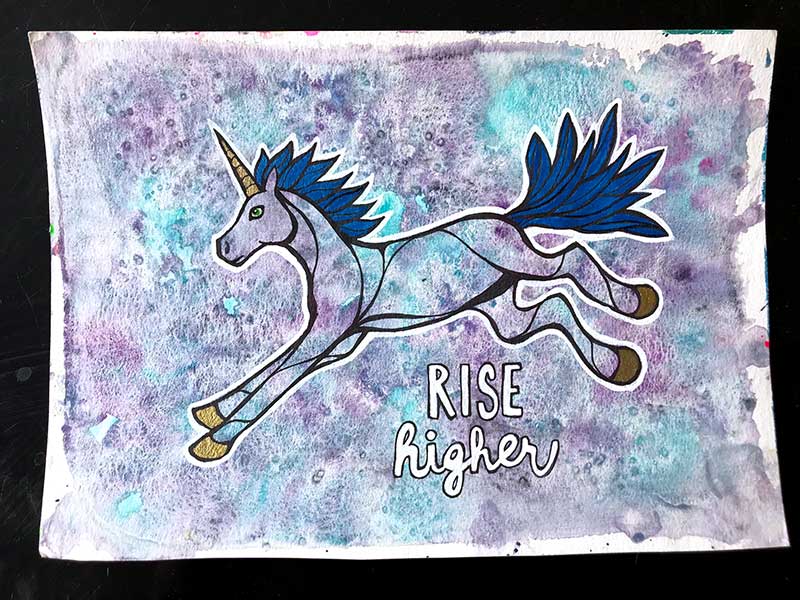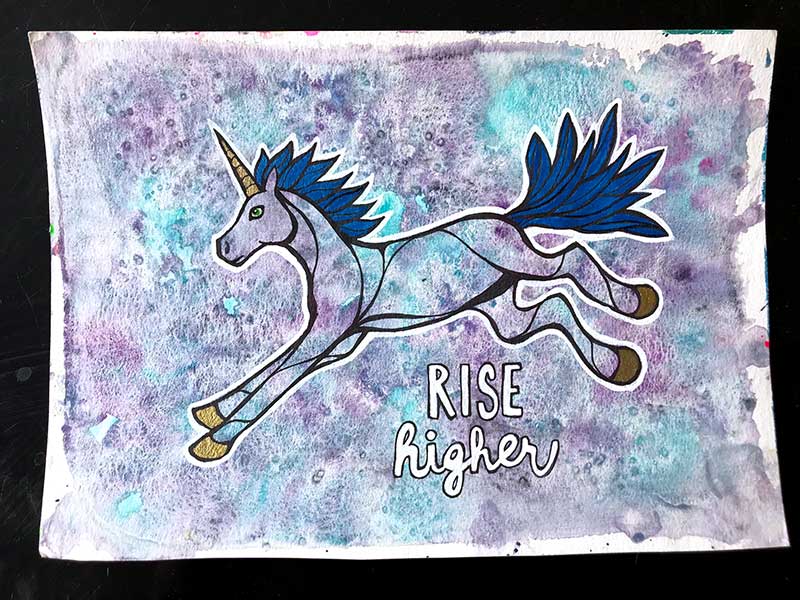 Rise Higher: Unicorn Watercolor Art
This is an original 9 x 12 inch piece created for the 54-card Dancing Uniquorn Oracle Deck. Each deck's original unicorn illustration artwork is infused with quantum frequencies and an Activation, both free from distortion.
The message for this piece from the unicorn oracle deck:
Rise Higher: Rise above and into your natural state: Love. Rising above doesn't mean ignoring what's going on around you. It doesn't mean allowing yourself to be violated and blessing it all with Love and Light. Rising above doesn't mean superiority. Rising above means remembering Who You Truly Are. You are Source. You are Everything. You cannot be held down nor deflated, because it is your destiny to rise.
Materials used:
Professional grade watercolor (Schmincke, Daniel Smith, and QOR)
Sharpie black fine point marker
Sharpie water-based paint pen
Winsor & Newton gold ink
F+W Pearlescent inks
Strathmore acid free 140# watercolor cold press paper
Watch from start to finish as magic is made with another piece in this series of illustrations...