Step Lightly: Unicorn Watercolor Art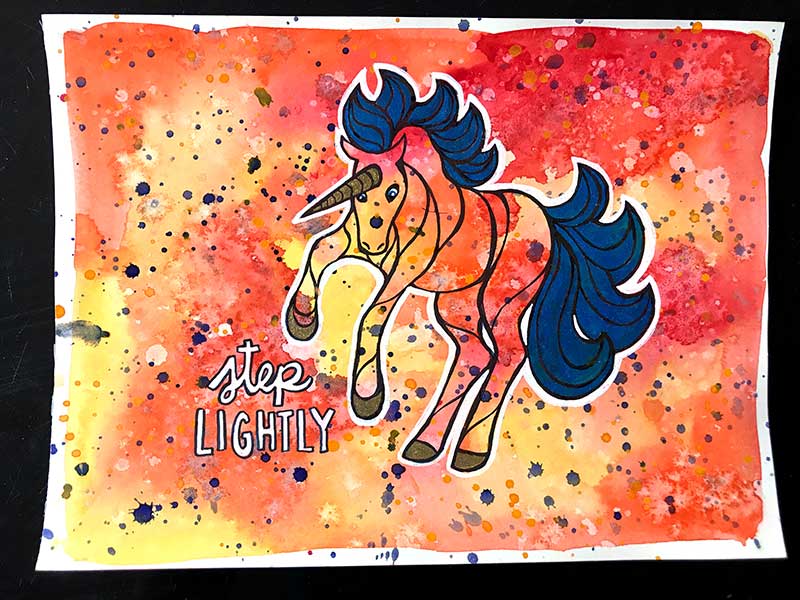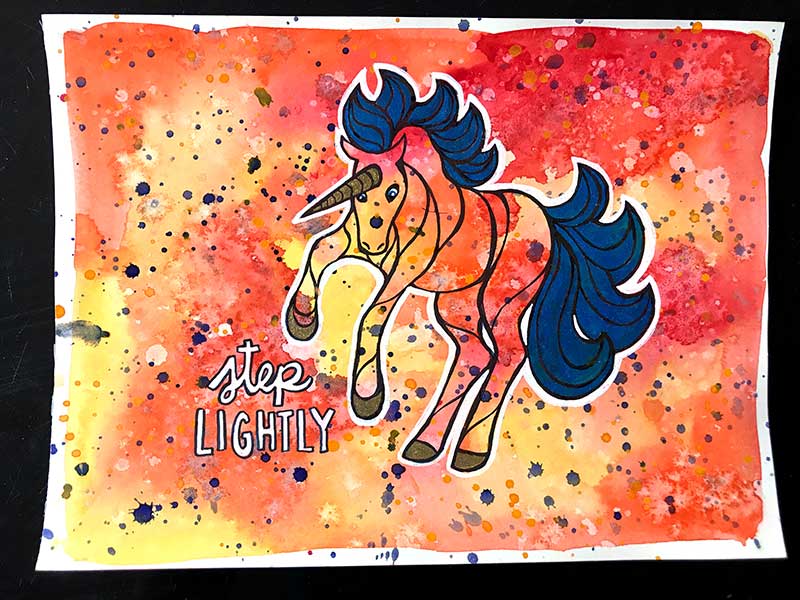 Step Lightly: Unicorn Watercolor Art
This is an original 9 x 12 inch piece created for the 54-card Dancing Uniquorn Oracle Deck. Each deck's original unicorn illustration artwork is infused with quantum frequencies and an Activation, both free from distortion.
The message for this piece from the unicorn oracle deck:
Step Lightly: Step gently and cautiously. Now is not the time for great waves. Can you float easily instead of paddling furiously? Can you give yourself permission to stop forcing transformation? This work doesn't require a heavy hand; it's happening on its own. Have patience and trust. Tread softly, feeling the support under your feet.
Materials used:
Professional grade watercolor (Schmincke, Daniel Smith, and QOR)
Sharpie black fine point marker
Sharpie water-based paint pen
Winsor & Newton gold ink
F+W Pearlescent inks
Strathmore acid free 140# watercolor cold press paper
Watch from start to finish as magic is made with another piece in this series of illustrations...