Fly Into Possibility: Unicorn Watercolor Art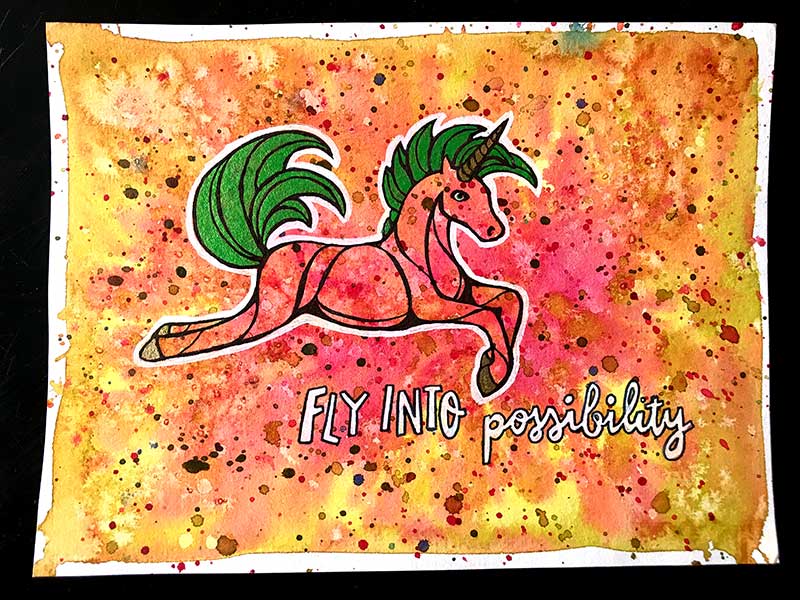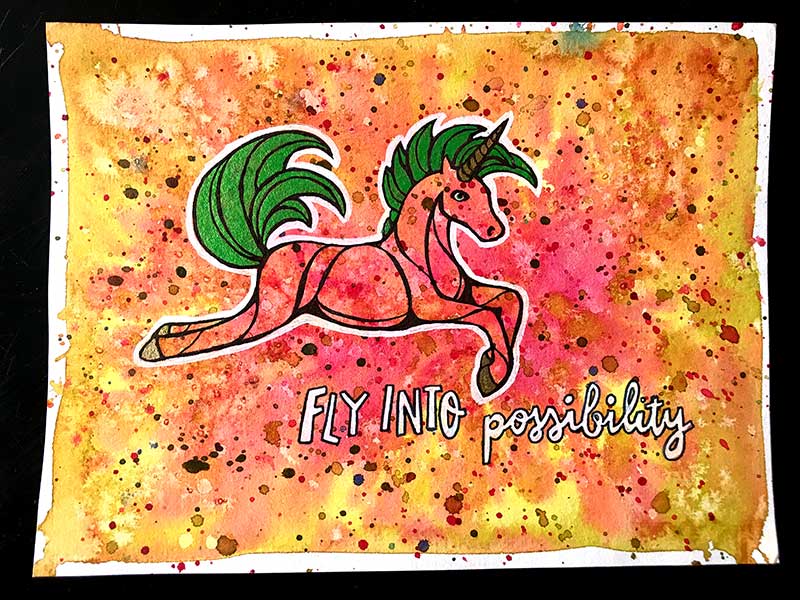 Fly Into Possibility: Unicorn Watercolor Art
This is an original 9 x 12 inch piece created for the 54-card Dancing Uniquorn Oracle Deck. Each deck's original unicorn illustration artwork is infused with quantum frequencies and an Activation, both free from distortion.
The message for this piece from the unicorn oracle deck:
Fly into Possibility: You can dream of possibility, but to truly access all that's available to you, you're going to need to fly. And any resistance will keep you stuck on the ground. Use your gifts. Share them to generate a current that can wash away any ties keeping you anchored. A current that will launch you into flight. Allow yourself to be carried and notice the new opportunities that come through.
Materials used:
Professional grade watercolor (Schmincke, Daniel Smith, and QOR)
Sharpie black fine point marker
Sharpie water-based paint pen
Winsor & Newton gold ink
F+W Pearlescent inks
Strathmore acid free 140# watercolor cold press paper
Watch from start to finish as magic is made with another piece in this series of illustrations...