"Vine" - #inktober Day 27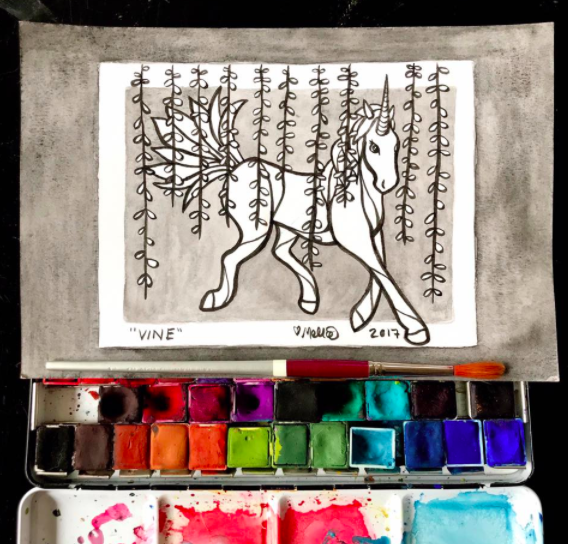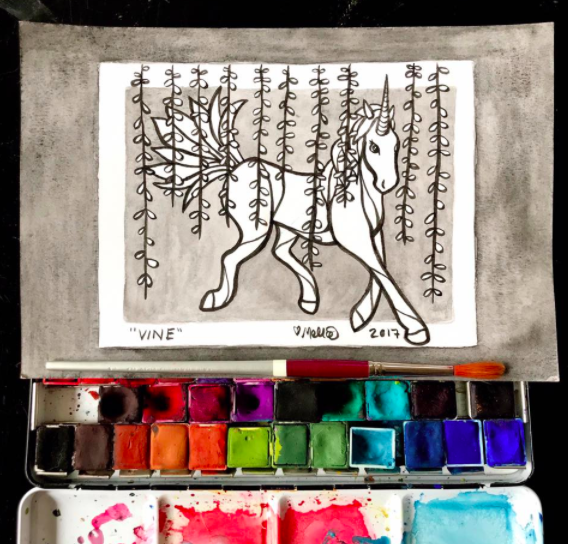 "Vine" - #inktober Day 27
#Inktober 2017 Day 27
Original unicorn ink and watercolor art
Every day of #Inktober 2017 I chose a specific watercolor for my INKspiration in creating a unique unicorn (Uniquorn) illustration!
This Uniquorn is weaving her way through the vines, allowing them to gently brush her coat and make it gleam and glisten as it's buffed to a shine. She's embracing her surroundings and delighting in them, remembering that everything can be PLAYful if we allow it to be!

This watercolor is the handmade color "Vine" from my delicious Jazper Stardust- Finer Handmade Art Materials set. A fun break from all the bright color I tend to use!
You can find the whole series on my Instagram feed!
After the 31st of October, the entire Dancing Uniquorn #inktober 2017 unicorn series was made into vector graphics and uploaded to my RedBubble shop, where you can find these beauties on mugs, apparel (even onesies!), on laptop covers and duvets!